Medical Documentation and Referral Form
Medical Documentation Form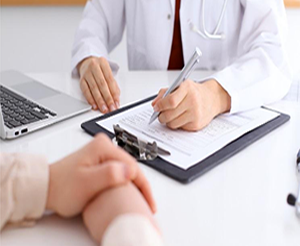 The Medical Documentation Health Care Provider Authorization Form (WIC-27) is the only acceptable form, and is required for the issuance of the following supplemental food per the Code of Federal Regulations (CFR) guidelines:
Any participant receiving a medical formula (exempt infant formula or a WIC-eligible nutritional)
Any child receiving an infant formula
Any child (24 – 59 months of age) or woman receiving whole milk. Formula must also be prescribed when requesting whole milk along with documentation of a medical condition for these particpants.
The Medical Documentation Health Care Provider Authorization Form (WIC-27) is used when prescribing exempt formula or WIC-eligible nutritionals (medical food) for WIC participants.
The WIC-27 may be completed at the health care provider's office electronically, printed and faxed, or the WIC participant can hand deliver the form to the local agency.
Requests for special formulas written on physician scripts are not acceptable.
The issuance of supplemental foods for any participant receiving an exempt formula or WIC-eligible nutritionals must be authorized by a health care provider with prescriptive authority.
The maximum approval length for exempt or WIC-eligible nutritionals is six (6) months.
Please contact your local agency if you have specific questions about completing a WIC-27.
WIC Referral Form
To be eligible for WIC services, WIC participants must provide proof of pregnancy (if applicable), height and weight measurements, and blood work.
This information is sometimes requested from health care providers in order to encourage referrals to health care services. In many cases, height, weight, and hemoglobin screening can also be done at the WIC clinic during certification.
Healthcare providers, social service programs, and WIC local agency staff can use the WIC Referral Form to refer WIC participants and patients to needed services.