Benefits of Breastfeeding
Breast milk is nutritionally superior and provides many physical and emotional advantages to the baby, as well as benefits to the mother. By preventing many illnesses and diseases, breast milk is beneficial to all babies, and critical to the premature baby. Below are some of the benefits for both mother and baby.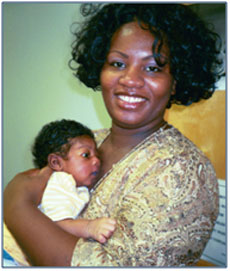 Good for Mothers
Saves money in formula and health care costs
Saves time with no bottles to prepare
Burns calories, which helps mothers return to pre-pregnancy weight faster
Releases hormones that promote relaxation and bonding
Makes traveling easier
Reduces diaper odor
Reduces the mother's risk for cancer, diabetes, and osteoporosis
Helps the mother's uterus return to its pre-pregnancy state
Helps prevent excessive bleeding following birth
Provides a special gift to baby that only their mother can provide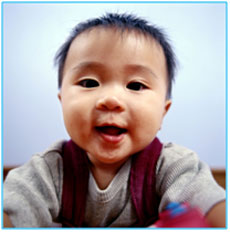 Good for Babies
Made by nature to meet babies' nutritional needs
Lowers incidence of infections, diarrhea, and hospitalizations
Reduces risk of allergic reactions and asthma
Reduces risk of Sudden Infant Death Syndrome (SIDS)
Reduces risk of childhood cancers
Provides baby with the most easily digested food and reduces constipation
Promotes healthy growth and development
Reduces risk of obesity and diabetes
Promotes oral development
Transmits mother's immunities to baby
These are just a few of the most important benefits of breastfeeding.
Read more about the benefits of human milk and breastfeeding by visiting: Why Breastfeeding is Important
Read more about the importance of breastfeeding and the public health perspective on breastfeeding in The Surgeon General's Call to Action to Support Breastfeeding.