Welcome to WIC

Concerned about waiting in an office? WIC staff will help you as quickly as possible. Please call for information before visiting, as local agencies may be offering services by phone, drive-up, mail, or online until further notice.
To find your WIC local office: Clinic Search
For assistance enrolling in WIC or redeeming benefits call the WIC Participant Support Line: 800-392-8209 or email WICinfo@health.mo.gov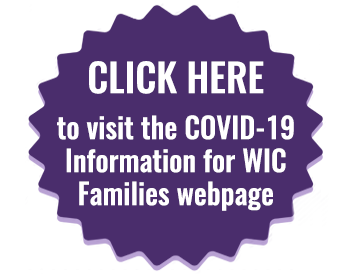 New to WIC? Watch the Welcome to WIC video to learn about the program!
---
2020 marks the rollout of eWIC! The State of Missouri is excited to make the transition from WIC checks to the eWIC card!
To learn more about the exciting future with eWIC, select from the below categories:
Welcome to Missouri WIC
To improve the nutritional health status of financially eligible women, infants, and children in Missouri who are at nutritional risk by providing nutrition education, breastfeeding promotion and support, supplemental food, and referrals to health care.