Director's Office
Paula F. Nickelson, Director
(573) 751-6001, Debbie Mebruer, Executive Assistant
Paula Nickelson was appointed Acting Director of the Missouri Department of Health and Senior Services in March 2022 and elevated to full status Director in June 2023.
Nickelson is responsible for the oversight and management of the department and the administration of its programs and services which protect the health and safety of Missourians. The divisions of Administration, Community and Public Health, Regulation and Licensure, and Senior and Disability Services; State Public Health Laboratory, Offices of Public Information, General Counsel, Governmental Policy and Legislation report to the director.
Serving the agency for more than 22 years, Nickelson has a distinguished career in public health and healthcare management. For most of her time with the Department, she has been a leader in several program areas, including maternal-child health, chronic disease prevention, and emergency preparedness and response. Nickelson was also elected in March 2022 to serve as the Region VII director for the Association of State and Territorial Health Officials (ASTHO). Region VII includes representation from Iowa, Kansas, Missouri and Nebraska.
Nickelson was involved in the state's H1N1 response and planning efforts following the 9/11 attacks. Throughout the COVID-19 pandemic, Nickelson put her vast experience to work as a reliable, calming, and realistic leader to implement game-changing solutions during COVID-19. She helped establish the state's first PPE warehouse, led an interagency team that implemented the "box it in" COVID mitigation strategy for long-term care facilities, oversaw the state's antigen testing program, and led the implementation of the state's decontamination system for N95 masks for healthcare workers when resources were still scarce. Nickelson also developed strategies to establish state-funded monoclonal antibody infusion sites and was part of the team responsible for providing healthcare staffing support during two separate occasions.
Prior to her time with the Missouri Department of Health and Senior Services, Nickelson served Missourians by providing vocational rehabilitation to individuals with disabilities and managing operations within rehabilitation healthcare facilities. Nickelson earned a Bachelor of Science in psychology from the University of Central Missouri and a Master of Education in counseling psychology at the University of Missouri-Columbia.
Dr. Laura Naught, Deputy Director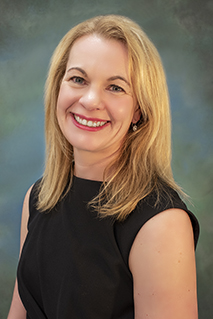 Dr. Laura Eisinger Naught was named DHSS Deputy Director in March 2022.
Dr. Naught has more than 17 years of experience with the Missouri Department of Health and Senior Services with her most recent role being the Director of the Missouri State Public Health Laboratory. Within the Missouri State Public Health Laboratory, she has also served as a public health laboratory scientist in the Chemistry Unit, the laboratory's Quality Systems Officer and the director of Clinical Laboratory Improvement Amendments (CLIA). Prior to her service at DHSS, Dr. Naught worked at the University of Missouri-Columbia as a research specialist.
Dr. Naught received her Bachelor of Arts from Drury University in Springfield, Missouri, and both her Master of Science in biochemistry and her Ph. D. in veterinary pathobiology from the University of Missouri-Columbia. Dr. Naught is also a board-certified toxicological chemist.
Richard W. Moore, JD, BA, Deputy Director & General Counsel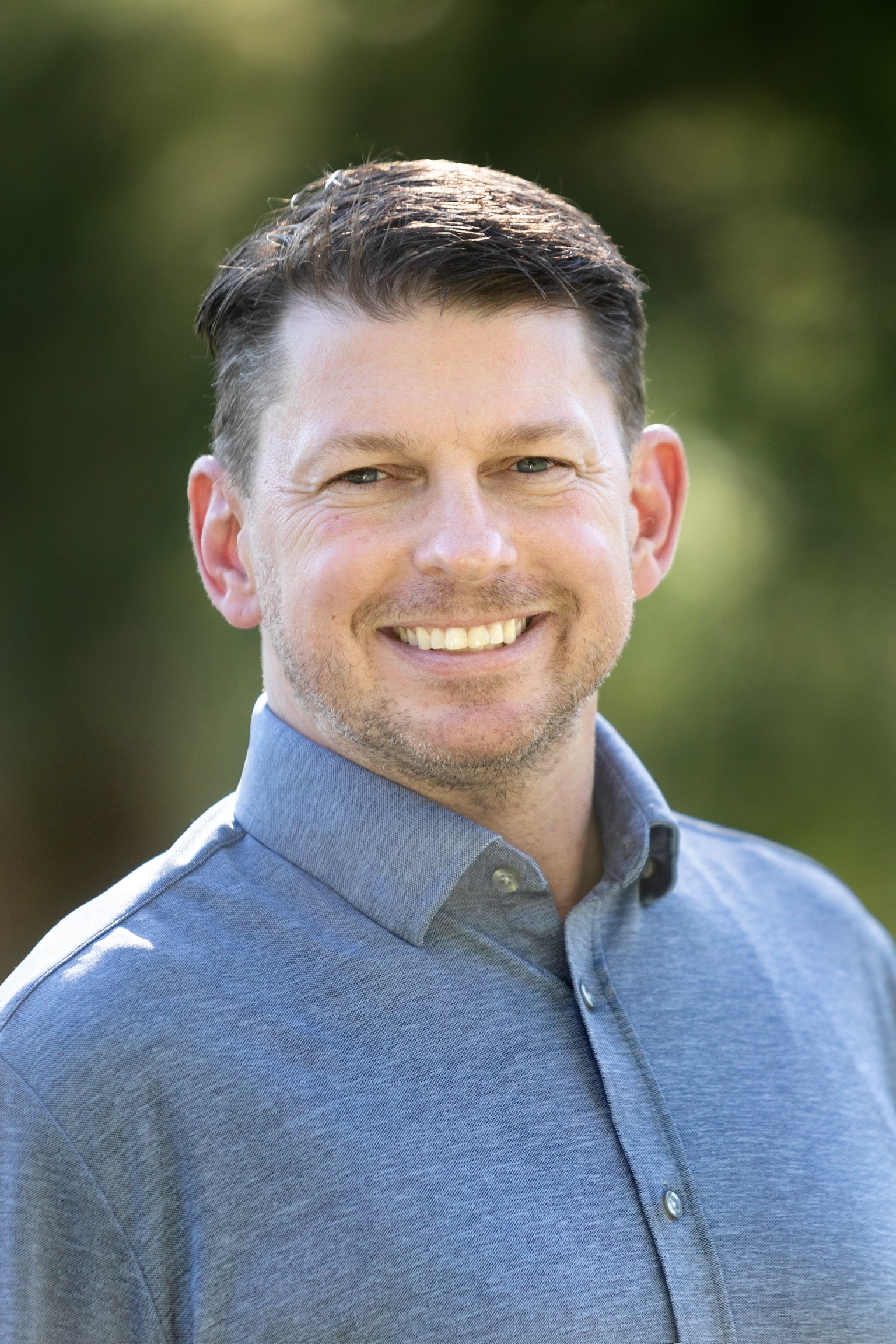 Richard W. Moore, JD, BA, is the Deputy Director and General Counsel of the Missouri Department of Health and Senior Services. In this combined role Moore assists with the management of the day-to-day internal operations of DHSS by coordinating operational activities including budget, human resources, emergency response and strategic planning. This position represents the director's priorities for the advancement of department interests to all departmental employees, as well as at public hearings, legislative hearings, and state and national meetings. Additionally he leads a legal staff of sixteen in-house attorneys and dozens or contract attorneys who represent the department in approximately 1,000 cases before the Administrative Hearing Commission and Circuit Courts on topics such as infectious and communicable diseases, COVID-19, medical marijuana, hospital licensure, long-term care facilities, human resources, food safety, and vital records. He was responsible for the design, drafting and implementation of administrative rules and orders to establish Missouri's medical marijuana program, MO VIP COVID-19 vaccination incentive, and all orders in relation to COVID-19.
Governor Michael L. Parson appointed Moore to serve as Acting Director of the Missouri Department of Health and Senior Services on February 1, 2022, during the height of COVID-19. He previously served as General Counsel to the Missouri House of Representatives and the Missouri Treasurer. Moore received his B.A. in Political Science/History from Columbia College and his JD from Southern Illinois University – Carbondale School of Law.