Family Care Safety Registry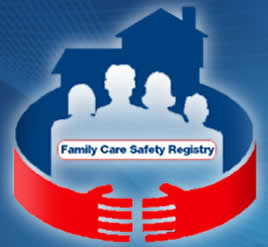 Missouri's Family Care Safety Registry (FCSR) was established by law to promote family and community safety. The registry helps to protect children, seniors, and people with disabilities by providing background information. Families and employers can call the registry's toll-free line to request background information on registered child care, elder care, and personal care workers or to request licensure status information on licensed child care and elder care providers. This service is intended to provide information to help families and employers make informed decisions when hiring employees to work with children, the elderly, and people with disabilities.
ATTENTION:
The Department of Social Services (DSS) maintains a registry of individuals who have abused or neglected a child. Individuals are added to the DSS Child Abuse and Neglect Central Registry if a report of abuse or neglect was substantiated, if a court substantiated through adjudication the individual committed child abuse or neglect, or if the individual pled guilty or was found guilty of committing or attempting certain crimes listed in Section 210.110(3) RSMo. The Family Care Safety Registry (FCSR) receives this information from DSS. If you have questions about an FCSR screening showing child abuse or neglect, or a court-convicted finding, please contact your local DSS office for more information.