Family Care Safety Registry
ATTENTION:
Please be patient with possible delays in communication with the Family Care Safety Registry (FCSR). The FCSR has been affected by a drastic increase in the number of providers using our screening service. As a reminder, the FCSR conducts screenings for the purpose of employing caregivers in child care, long term care, mental health care, or personal care settings. Learn more about the FCSR and the databases checked during an FCSR screening from our Frequently Asked Questions at https://mohealth.uservoice.com/knowledgebase/topics/138574-family-care-safety-registry.
As of Monday, November 28, the Family Care Safety Registry is processing:
Online registrations submitted on November 4.
Online background screenings requiring review submitted on November 3.
As of December 1, the Family Care Safety Registry (FCSR) toll-free call center hours are 9:00 a.m. - 3:00 p.m., Monday through Friday, except State and Federal holidays.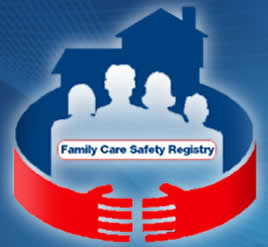 Missouri's Family Care Safety Registry (FCSR) was established by law to promote family and community safety. The registry helps to protect children, seniors, and people with disabilities by providing background information. Families and employers can call the registry's toll-free line to request background information on registered child care, elder care, and personal care workers or to request licensure status information on licensed child care and elder care providers. This service is intended to provide information to help families and employers make informed decisions when hiring employees to work with children, the elderly, and people with disabilities.