Family Care Safety Registry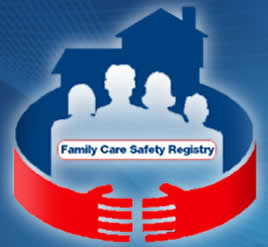 Missouri's Family Care Safety Registry (FCSR) was established by law to promote family and community safety. The registry helps to protect children, seniors, and the disabled by providing background information. Families and employers can call the registry's toll-free line to request background information on registered child care, elder care, and personal care workers or to request licensure status information on licensed child care and elder care providers. This service is intended to provide information to help families and employers make informed decisions when hiring employees to work with children, the elderly, and the disabled.
IMPORTANT NOTICE
Effective January 1, 2019, the Family Care Safety Registry Worker Registration fee will increase to $14.00. The fee increase results from a change in state law and is required by the Missouri State Highway Patrol. The Family Care Safety Registry will not process Worker Registration forms submitted with the incorrect fee that are postmarked on or after January 2, 2019, until the full amount of the fee is received. Updated Worker Registration forms will be available to download prior to that date at http://health.mo.gov/safety/fcsr/, or may be obtained by contacting the FCSR toll free at 866-422-6872.