Nutrition Education
What is wichealth.org?
Parents and caregivers for non-high risk participants who complete an online nutrition lesson receive a certificate of completion that can be counted as a nutrition education contact. wichealth.org uses delivery methods that are appealing, creative, relevant, and interactive to engage the participant as well as create opportunities for feedback. High risk participants are allowed to get information on topics that interest them, but will need to see the nutritionist for nutrition education. Nutrition education lessons are available in English and Spanish.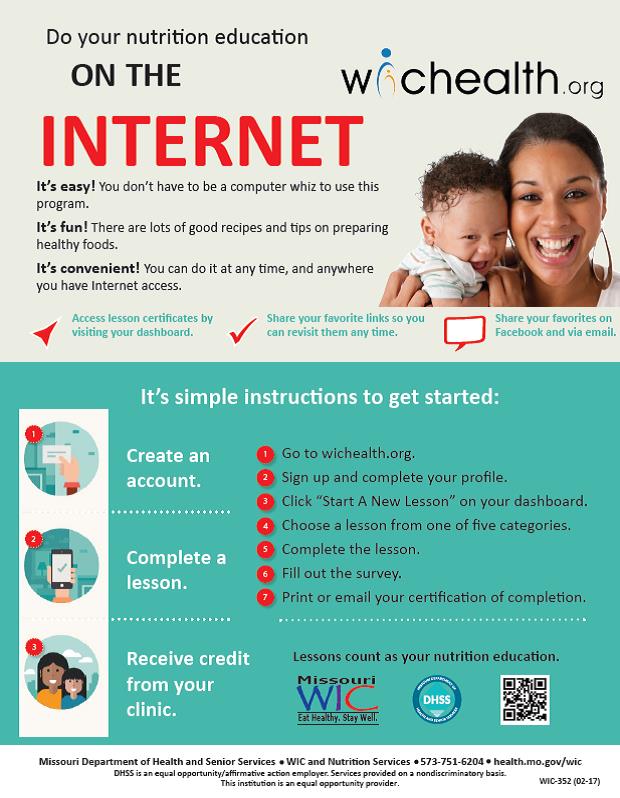 Step by step instructions for logging into wichealth.org and completing an online nutrition education lesson.