Our Communities – State and County Opioids Fact Sheets
Community-based opioids fact sheets are currently being created as requested and will vary in content dependent on the data available. Please contact the Missouri Department of Health and Senior Services, Bureau of Health Care Analysis and Data Dissemination at 573-751-6285 for more information or to request a fact sheet for your community.

Click below to view more detailed opioid information.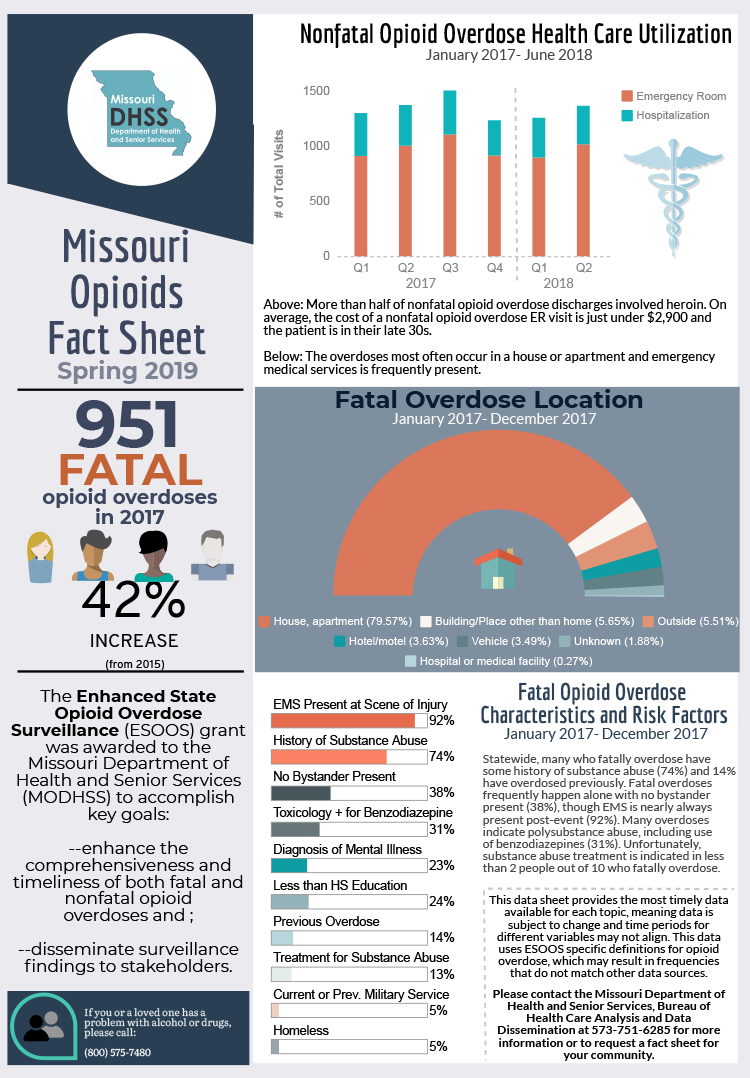 County-Based Opioid Fact Sheets