Nursing Homes and Other Care Options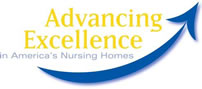 Finding a nursing home for a parent or loved one can be one of the hardest decisions in life. There are so many things to consider. How much will it cost? How did it do on its last inspection? Has anyone lodged a complaint against it? Most important of all, will your loved one receive good care there?
Planning can make the process easier. For example, try to visit at least three homes so you can make comparisons. Visits allow you to view the care yourself. If possible, ask the loved one who will be living in the nursing home and other family members to visit the nursing homes with you.
It's also important to remember that homes provide different levels of care depending upon a person's needs and illness. For instance, someone unable to bathe, dress or walk may need the high level of care offered in a skilled nursing home, whereas someone who fears falling and living alone may only need the minimal assistanceoffered in a residential care home.