Senior Employment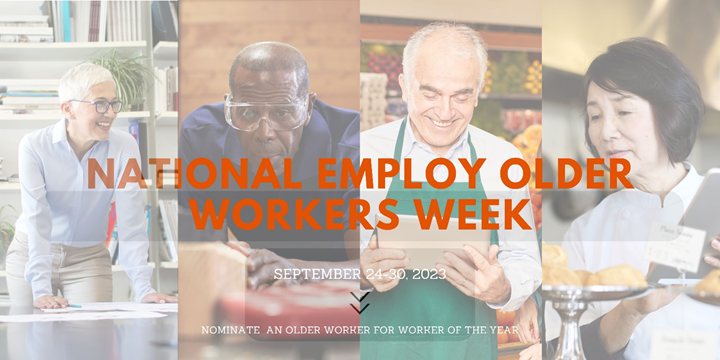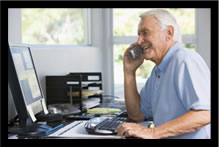 The Senior Community Service Employment Program (SCSEP) is a U.S. Department of Labor funded job training program for persons 55 years of age and older who wish to enter the workforce and need extra training and job placement assistance. The purpose of the program is two-fold; to provide job skill training for the participants and to provide needed support to community host agencies, which consist of not-for-profit 501(c)(3)'s or governmental agencies. Host agencies benefit by having someone who is subsidized by the SCSEP program helping them fill positions they could not afford to pay for on their own. Program participants are provided an average of 20 hours per week of paid training.
To be eligible, potential participants must be: age 55 or over; unemployed at the time of the application; and cannot have income that exceeds 125% of the current federal poverty level. Income that is excluded for purposes of the SCSEP program includes: Social Security Disability Income; 25% of Social Security Income; unemployment benefits; SNAP (food stamp) benefits; housing benefits and certain payments to veterans. Some benefits are also excluded from being considered income for the purposes of eligibility.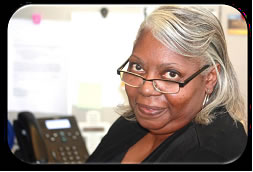 Priority enrollment in the program is given to veterans and qualified spouses, and then to persons: over age 65; with low literacy or limited English proficiency; with a disability; residing in rural areas; who are homeless or at risk of homelessness; have low employment prospects; individuals who had been incarcerated in the past five years; or have failed to find employment after using services through the American Job Center System.
SCSEP is available in many counties throughout the state of Missouri. All participants are provided an Individual Employment Plan to define their employment goals and the steps needed to reach those goals. This plan is updated every six months to reassess the skills and goals of each participant. While in the SCSEP program, participants are offered an annual health screening, training focused on job skills and are provided with supportive services such as assistance with benefit applications and access to local resources to help meet their basic needs. The goal is to help participants become job ready while they are learning new skills, thus making them ready for employment.
Low-Income seniors interested in obtaining a paid training assignment, and 501(c)(3) or governmental agencies interested in serving as a host agency may contact the department for more information at 573-526-4542.
The total cost of the Missouri SCSEP program is $2,191,104.00. $1,971,837.00 (90%) is funded through a U.S. Department of Labor grant. The other $219,267.00 (10%) is funded through non-Federal resources.
Resources for Older Workers
Today, employment looks very different for people as they age. When once, adults had a set date for retirement, there are many options now. Many adults find that they aren't ready to retire at age 60, 65, or even 70. People are living longer and have the desire and are able to work longer than in the past. The Bureau of Senior Programs shares resources and information for employers and potential employees surrounding hiring older workers.