2016 Older Worker of the Year Winners
Click on a picture for a larger view.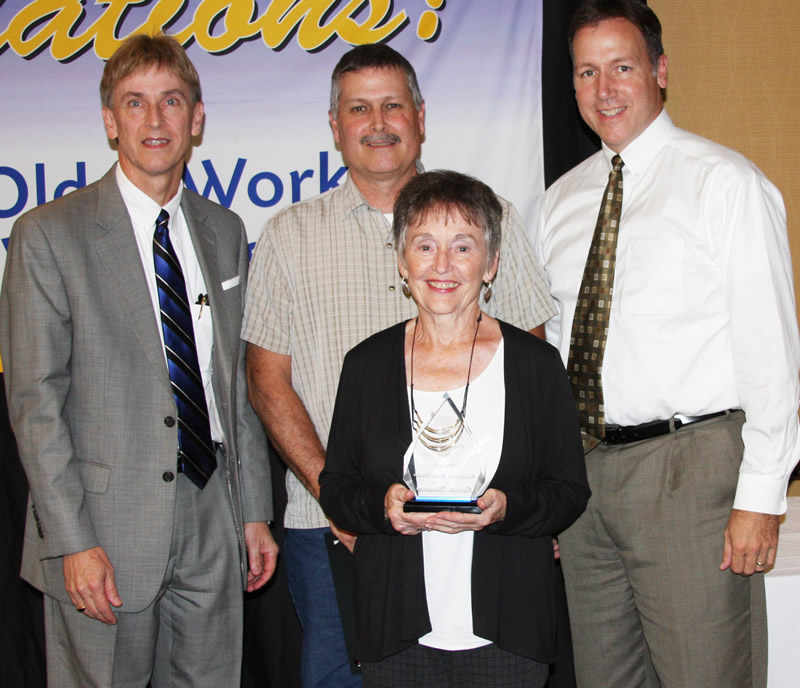 Deputy Department Director Bret Fischer, (left), presents Older Worker Regional Winner Roberta Thompson, of Grant City, Mo., (center) with her award. Also pictured are Jeff Andrews (back center) and Rep. Allen Andrews, R-District 001, Thompson's employers.
2016 Regional Older Worker Winners photo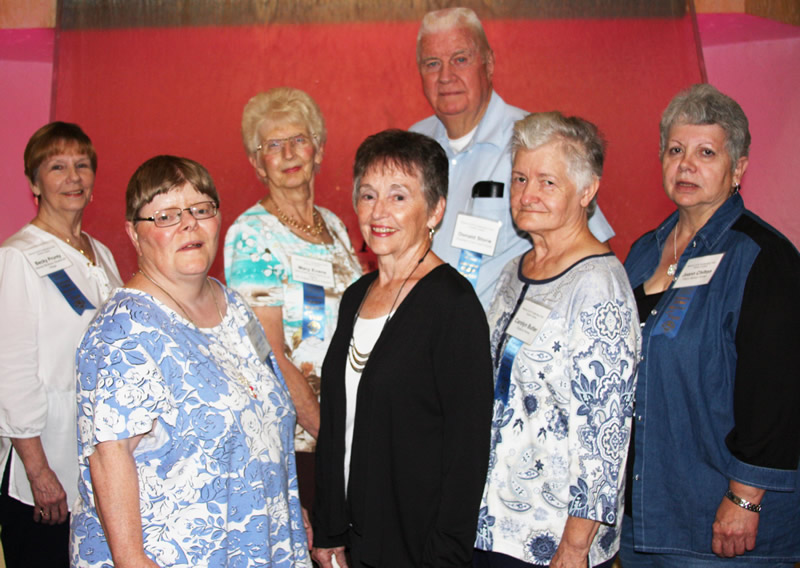 Missouri's 2016 Older Worker Regional Winners are:
Back row (l. to r.): Becky Prunty, Mary Evans, Donald Storie
Front row (l. to r.): Linda Doyel, Roberta Thompson, Carolyn Butler, Joann Chilton
Not pictured: Shirley Avery and Rhea Cooper