September - Senior Center Month
September is National Senior Center Month. Senior Centers: Building Momentum: Growing/Learning/Giving/Connecting
Get connected with a local senior center near you:
Missouri Association of Area Agencies on Aging
Nearly 11,000 senior centers nationwide are the community focal points used by almost one million adults daily. In addition to nutrition programs, senior centers offer information and assistance, lifestyle and wellness classes, transportation, benefits counseling, and so much more. Senior center participants report higher levels of health, social interaction and life satisfaction compared to their peers who do not engage with their local senior center.
Learn more about how Senior Center Volunteers and Center Administrators are helping older adults to grow, learn, give, and connect with their communities.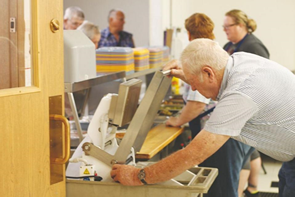 Volunteer, Charles Krieg, is the backbone of the Shelby County Senior Citizens Association. "I don't know what I would do without him," shared Debra Sparks, Director of the Shelby County Senior Citizens Association. "It would cost us a lot of money to pay for what he volunteers to do for us." Learn more about how the center benefits from Mr. Krieg's service to the center.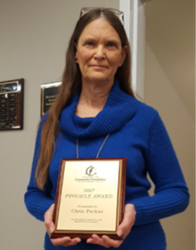 Chris Parker, Administrator of the Marshfield Senior Center, received the Pinnacle Award which recognizes an individual's exceptional dedication to the betterment of the Marshfield area through community service, leadership and giving. Learn more about the work Ms. Parker is doing for the Marshfield Senior Center and the community as a whole.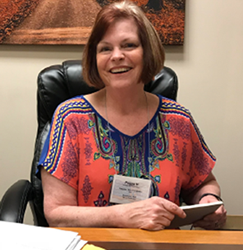 Peggy Horn, a Tax Counseling for the Elderly Volunteer, along with others in the community have helped file over 11,400 federal and state income taxes for seniors in their area free of charge. Learn more about Ms. Horn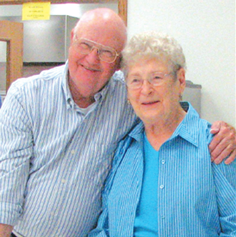 Glen and Cathy Phillips, volunteers at Central Crossing Senior Center in Shell Knob, were instrumental in founding, establishing and growing the senior center and its parent, Shell Knob Seniors, Inc. (SKSI). Learn more about Mr. and Mrs. Phillips.