Ombudsman Program

Improving the quality of life for residents of long-term care through advocacy, education and empowerment.
CONTACT: (800) 309-3282
EMAIL: LTCOmbudsman@health.mo.gov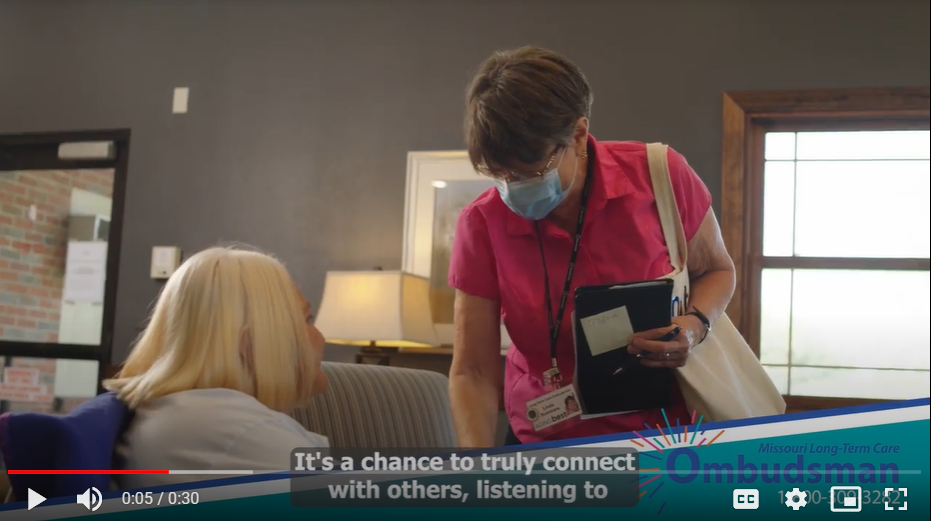 The New Year brings new opportunities! An opportunity to CONNECT with and ADVOCATE for vulnerable seniors and those with disabilities who reside in long-term care homes. If you are looking for something to do this winter, consider giving back to your community and volunteer for the Ombudsman program!
---