Do You Want To Volunteer?
Helping People, Change Lives. Become and advocate for those living in long term care facilities. The Long-Term Care Ombudsman Program will train you to advocate for these residents, ensuring their rights are protected.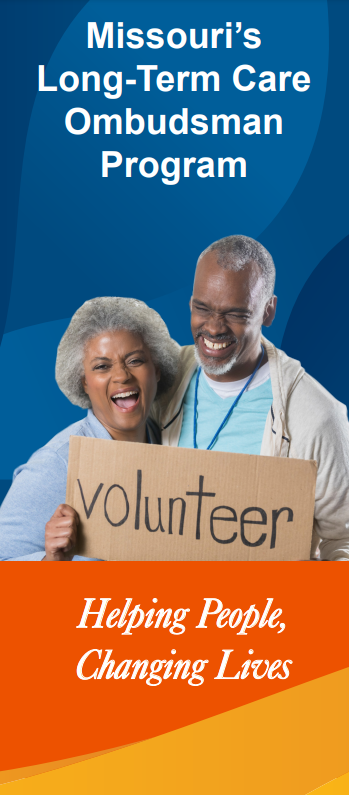 Learn more about the role of a
Volunteer Ombudsman
Ombudsman Volunteer Qualifications
like older people,
have time available,
be 18 years of age,
have good listening and communication skills,
be objective, sensitive, diplomatic, reliable,
complete required minimum 20 hours of training and eight hours of shadowing,
have transportation; and
pass a background screening
Become an Ombudsman today! Volunteer On-line or call 800-309-3282.