Radiation Control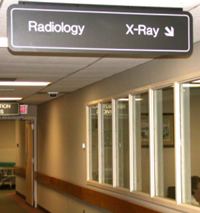 All regulated radiation machines are required to be registered with Missouri Radiation Control Program (MRCP) upon installation and every two years thereafter. Radiation safety inspections are conducted at various periods depending on facility and imaging modality type, ranging from one to six years. Inspections are conducted either by DHSS staff or DHSS-approved Qualified Experts in radiation safety. For a comprehensive listing of Qualified Experts, click here. For a shorter list of the most active Qualified Experts, click here.
To apply for recognition and approval as a Qualified Expert in radiation safety, click here.
For a copy of the QE Survey Summary Form that must be submitted to MRCP for all required radiation safety surveys after January 1, 2014, click here.
For questions on radioactive materials, contact:
NRC Region III
2443 Warrenville Road, Suite 210
Lisle, IL 65032
630-829-9500
800-522-3025
| | |
| --- | --- |
| Regulated Facilities: | 4979 |
| Hospitals | 138 |
| Medical Clinics (MD, DO) | 1054 |
| Chiropractors | 529 |
| Dentists | 2106 |
| Podiatrists | 122 |
| Schools | 20 |
| Misc. (prisons, etc) | 60 |
| Veterinary Clinics | 611 |
| Non-medical/Industrial | 338 |
Regulated Uses of Radiation
Routine radiology
Dental X-ray
Fluoroscopy
C.T.
Mammography
Linear Accelerators used in radiation therapy
Bone Density testing
Non-medical Industrial uses of radiation in a variety of applications (non-destructive testing, mineral analysis, electron microscopes, security, QC, etc)
You can contact us at mrcp@health.mo.gov