Head & Neck Cancer and Human Papillomavirus (HPV)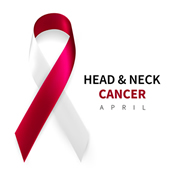 What is Head and Neck Cancer?
Cancers that start in the head, mouth, nose, tongue and throat are called head and neck cancer. All cancers are named after the area of the body where the cancer starts. Some of the areas of the head and neck where cancer can start are highlighted in the diagram to the right. Cancer happens when cells in the body start to grow out of control. Cancer can happen in nearly all cells of the body and can spread to other parts of the body.