Oral Health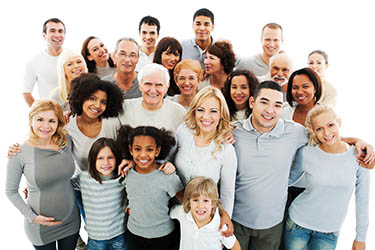 Oral health is essential for general health and well-being. Oral health problems affect not only the ability to eat and speak but are inter-connected with serious health issues like diabetes, heart disease, stroke, osteoporosis, and preterm or low birth weight. But the good news is that oral health problems are preventable. A healthy smile for life starts with healthy habits like brushing and flossing, using fluoride, making smart food choices and eating habits, and visiting the dentist at least yearly.
While the Missouri Office of Dental Health does not offer direct care such as extractions, prosthetics/dentures, composite and silver fillings, and professional cleanings, we are committed to improving the oral health of all Missourians through education, prevention and leadership.
The oral health of Missouri's children is in crisis. Find out what Missouri's Office of Dental Health and other dental health providers are doing and what the medical community can do to improve the oral health of Missouri's children. Special thanks to Carol Berger, DNP, APRN, FNP-C, BS; Scott Argus, MA, MFA; Lilli Kayes, MFA; and Carl Leta for creating and providing this documentary.
Importance of Fluoridated Water
Community Water Fluoridation
Rural Children in Crisis: Access to Missouri Oral Care
Missouri's Community Water Fluoridation Facts
Public Service Announcements regarding fluoridation benefits
Recent News
*** Missouri Mission of Mercy (MOMOM) is a large-scale dental clinic that provides free oral healthcare to patients of all ages who cannot afford or access care. MOMOM is held once a year around Missouri. The 2022 MOMOM clinic will be July 15-16, 2022 at Chaifetz Area in St. Louis. More details for patients and volunteers can be found at the Missouri Dental Association webpage.
FDA has approved a 4th dose of Pfizer and Moderna COVID vaccine for those 50 years of age and older. Provided is a link to the article in the St. Louis Post Dispatch.
Oral Health in America: Advances and Challenges is a culmination of two years of research and writing by over 400 contributors. As a follow up to the Surgeon General's Report on Oral Health in America, this report explores the nation's oral health over the last 20 years.
BinaxNOW Rapid Antigen Test Webinar (On-Demand) and Toolkit for Oral Health Care Providers
Department of Health and Senior Services (DHSS) and the Office of Dental Health (ODH) invites you to learn about FREE testing resources that are available to oral health providers for testing staff, patients, visitors, vendors and contractors for COVID-19. These tests can be used to test individuals displaying symptoms of COVID and for screening purposes. BinaxNOW antigen COVID-19 tests are easy to administer with results within 15 minutes.

ODH recommends that you watch the BinaxNOW Oral Health Providers Webex (On-Demand) and review the Summary Primer for BinaxNOW Rapid Antigen Test Webinar for Oral Healthcare Workers, which provides all the information you will need regarding the BinaxNOW test including ordering the test kits.
Preventive Services Program (PSP): Back to School Message
The Preventive Services Program (PSP) is dedicated to promoting healthy smiles for all of our state's children, through education and preventive treatment. Find out how you can bring the dental Preventive Services Program to your community.