TEL-LINK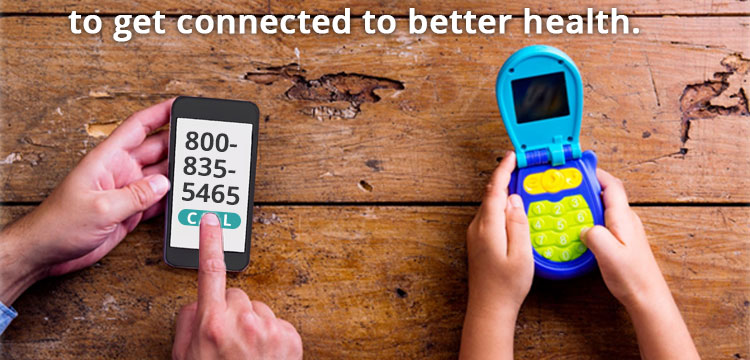 TEL-LINK provides Missourians with confidential information and referrals on maternal and child health services. The operators at TEL-LINK will provide information and referrals concerning a wide range of health services in your community. Give us a call or text today.
How can TEL-LINK help me?
Do you need help to quit smoking or tobacco?
Are you having a baby? Do you have questions? Do you need help?
Do you need help with an alcohol or a drug problem?
Does your infant have hearing issues?  Do you need to find an Audiologist?
Do you want to find a local breast or cervical cancer providers?
Do you need a safe sleep environment for your newborn?
Can't find the closest WIC provider?
Do you want to learn more about home visiting?
What are your options for hospital care?
Do you want a listing of dental clinics in your community?
Where are the food banks in your community?
Need information on health insurance (MO HealthNet) provided by the State?
Need information on housing assistance?
Want to find out more about non-emergency medical transportation?
and more...
Give TEL-LINK a Call or Text Today!
This institution is an equal opportunity Provider.