Oral Health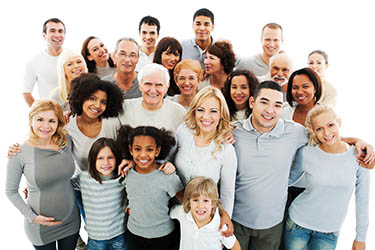 Oral health is essential for general health and well-being. Oral health problems affect not only the ability to eat and speak but are inter-connected with serious health issues like diabetes, heart disease, stroke, osteoporosis, and preterm or low birth weight. But the good news is that oral health problems are preventable. A healthy smile for life starts with healthy habits like brushing and flossing, using fluoride, making smart food choices and eating habits, and visiting the dentist at least yearly.
While the Missouri Office of Dental Health does not offer direct care such as extractions, prosthetics/dentures, composite and silver fillings, and professional cleanings, we are committed to improving the oral health of all Missourians through education, prevention and leadership.
Teeth: Your body's early warning system - Marielle Pariseau DMD
The oral health of Missouri's children is in crisis. Find out what Missouri's Office of Dental Health and other dental health providers are doing and what the medical community can do to improve the oral health of Missouri's children. Special thanks to Carol Berger, DNP, APRN, FNP-C, BS; Scott Argus, MA, MFA; Lilli Kayes, MFA; and Carl Leta for creating and providing this documentary.
Rural Children in Crisis: Access to Missouri Oral Care
Oral Health Needs in the WIC Program
Importance of Fluoridated Water
Community Water Fluoridation
Missouri's Community Water Fluoridation Facts
Public Service Announcements regarding fluoridation benefits
Recent News
New State Dental Director:  Dr. Jacqueline Miller, DDS, MS, MPH, has been named the Missouri State Dental Director. Miller practiced orthodontics for 29 years in Washington, Sullivan and Eureka, and she retired from private practice in May of this year.

"Dr. Miller will continue the public health initiatives put forth by the previous director, Dr. Guy Deyton, and we look forward to her helping to increase the dental professionals' workforce, which has been severely impacted by the COVID-19 pandemic," said Paula Nickelson, acting director of the Missouri Department of Health and Senior Services which houses the state's Office of Dental Health.

Miller will also promote an increase in the Preventive Services Program, which provides fluoride varnish applications, dental screenings, and education and referrals for thousands of Missouri children. She looks forward to utilizing her Masters of Public Health in an "encore career" to improve the oral health of all Missourians.

Miller has served in multiple leadership positions in the American Association of Orthodontists and was the first female to hold the office of president of the Midwestern Society of Orthodontists. She has an extensive career of leadership, advocacy for dentistry and volunteerism both in Missouri and abroad. She has made 24 dental mission trips and participated in Give Kids a Smile and Missouri Mission of Mercy.

Miller graduated with distinction from the University of Missouri at Kansas City School of Dentistry, earning a Doctor of Dental Surgery degree. She was accepted to the University of Nebraska Medical Center College of Dentistry and graduated with a Master of Science and Certificate in Orthodontics. In July of 2022, she earned her Master of Public Health degree from A.T. Still University of Health Sciences.
Do you know what fluoride varnish is? Learn more in this video: Fluoride Varnish – A Cavity Fighting Tool!
FDA has approved a 4th dose of Pfizer and Moderna COVID vaccine for those 50 years of age and older. Provided is a link to the article in the St. Louis Post Dispatch.
Oral Health in America: Advances and Challenges is a culmination of two years of research and writing by over 400 contributors. As a follow up to the Surgeon General's Report on Oral Health in America, this report explores the nation's oral health over the last 20 years.