Oral Health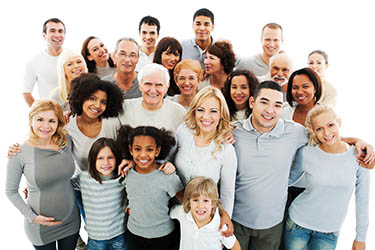 Oral health is essential for general health and well-being. Oral health problems affect not only the ability to eat and speak but are inter-connected with serious health issues like diabetes, heart disease, stroke, osteoporosis, and preterm or low birth weight. But the good news is that oral health problems are preventable. A healthy smile for life starts with healthy habits like brushing and flossing, using fluoride, making smart food choices and eating habits, and visiting the dentist at least yearly.
While the Missouri Office of Dental Health does not offer direct care such as extractions, prosthetics/dentures, composite and silver fillings, and professional cleanings, we are committed to improving the oral health of all Missourians through education, prevention and leadership.
The oral health of Missouri's children is in crisis. Find out what Missouri's Office of Dental Health and other dental health providers are doing and what the medical community can do to improve the oral health of Missouri's children. Special thanks to Carol Berger, DNP, APRN, FNP-C, BS; Scott Argus, MA, MFA; Lilli Kayes, MFA; and Carl Leta for creating and providing this documentary.
Rural Children in Crisis: Access to Missouri Oral Care
Show Me About Missouri's Community Water Fluoridation – General Public
Show Me About Missouri's Public Water systems and Fluoride – Water Operators
Missouri's Community Water Fluoridation Facts
Public Service Announcements regarding fluoridation benefits
Recent News
Standing order to Administer BinaxNOW Rapid Antigen Test by Oral Healthcare Providers
Missouri Department of Health and Senior Services (DHSS) invites you to an informational conference call on Tuesday, November 30, 2021 11:00AM-12:00PM to learn about FREE testing resources which can be available to oral health providers for testing staff, patients, visitors, vendors and contractors for COVID-19. These tests may be used to test individuals displaying symptoms of COVID, as well as for screening purposes.

The BinaxNOW antigen COVID-19 tests provide a result within 15 minutes and are easy to administer.

These tests are available to your agencies at no cost. There are some requirements and responsibilities associated with receiving these tests, which will be discussed during this conference call. DHSS is providing these tests state-wide to a diverse array of test users, we have successfully assisted test users to mitigate testing challenges and barriers.

Participation in the conference call in no way obligates you to use these tests or participate in DHSS' BinaxNOW program. As well, your organization can begin or discontinue use of these tests at any time, you are not being asked to commit to a certain timeframe or to conduct a certain number of tests.

We will be reviewing information at this link during the conference call, this is also the link to apply for BinaxNOW tests.  https://health.mo.gov/living/healthcondiseases/communicable/novel-coronavirus/testing-resources.php Scroll to 'BinaxNOW Testing' heading and click on 'BinaxNOW Hub'. As well as the 'BinaxNOW Toolkit for Oral Health Providers' found at this link https://mcusercontent.com/278c65f5674ebb9f270bd6bb7/files/0f75d119-5790-abbd-8f05-213b18abbe0c/20210826_BinaxNOW_Toolkit_for_Oral_Health_Care_Providers.pdf

On Tuesday, November 30, 2021 at 11:00AM you can join the Webex meeting here.
Join meeting

More ways to join:
Join from the meeting link: https://stateofmo.webex.com/stateofmo/j.php?MTID=m8897a752f2926d10a5f8e87459cc5937
Join by meeting number – Meeting number (access code): 2460 545 8544, Meeting password: ykUJhpmR362

Tap to join from a mobile device (attendees only)
+1-650-479-3207,,24605458544## Call-in toll number (US/Canada)
+1-312-535-8110,,24605458544## United States Toll (Chicago)

Join by phone
1-650-479-3207 Call-in toll number (US/Canada)
1-312-535-8110 United States Toll (Chicago)
Global call-in numbers

Join from a video system or application
Dial 24605458544@stateofmo.webex.com
You can also dial 173.243.2.68 and enter your meeting number.

Join using Microsoft Lync or Microsoft Skype for Business
Dial 24605458544.stateofmo@lync.webex.com

Need help? Go to https://help.webex.com

Integrating Oral Health into Primary Care
Integrating Oral Health into Primary Care by Erinne N. Kennedy DMD at Kansas City University College of Dental Medicine (KCU-CDM) and Linda C. Niessen, DMD, MPH, MPP, Vice Provost for Oral Health Affairs, Professor and Dean, KCU-CDM. Both are at the Joplin Campus, Joplin, Missouri.
Preventive Services Program (PSP): Back to School Message
The Preventive Services Program (PSP) is dedicated to promoting healthy smiles for all of our state's children, through education and preventive treatment. Find out how you can bring the dental Preventive Services Program to your community.