Consumer Concerns or Complaints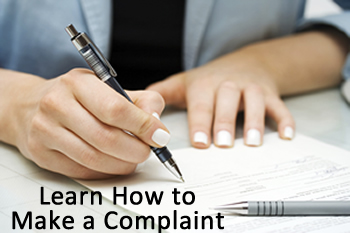 Some of the concerns related to recalled product can include what should be done if a consumer has the product or what should a consumer do if they find they have consumed a recalled product. Although each product recall may affect consumers in a different manner, for the most part general guidance would be as follows.
For the consumer that bought some of the recalled product, they should follow the instructions in the recall notice on what to do with the product. These announcements give information on how to contact the recalling company if the consumer has questions.
If a consumer has used a recalled product, they need to be aware of the possible illnesses that could occur and watch for the symptoms. If the consumer thinks they have symptoms they should consult a medical professional about diagnosis and treatment. For additional information on the types of foodborne illnesses consumers should refer to this website (hyperlink to FBI portion of the website) or contact their Local Public Health Agency.
It is recommended that consumers report concerns about recalled products by contacting the Local Public Health Agency (LPHA) in their area. Consumers can use the Department's directory of LPHAs to find contact information. Consumers may also contact the Department of Health and Senior Services directly. A food inspector can access information about the recalled product on the recall webpage to answer questions from consumers. The Department provides food inspectors with recommendations on follow-up and removal of recalled product when it is determined that the product is in the state. If consumers report recalled product has not been removed from store shelves, then the inspector must follow-up with the retail store to assure that appropriate action has been taken. The online complaint form can be used for recording the information necessary to begin an investigation.