COVID-19 Outbreak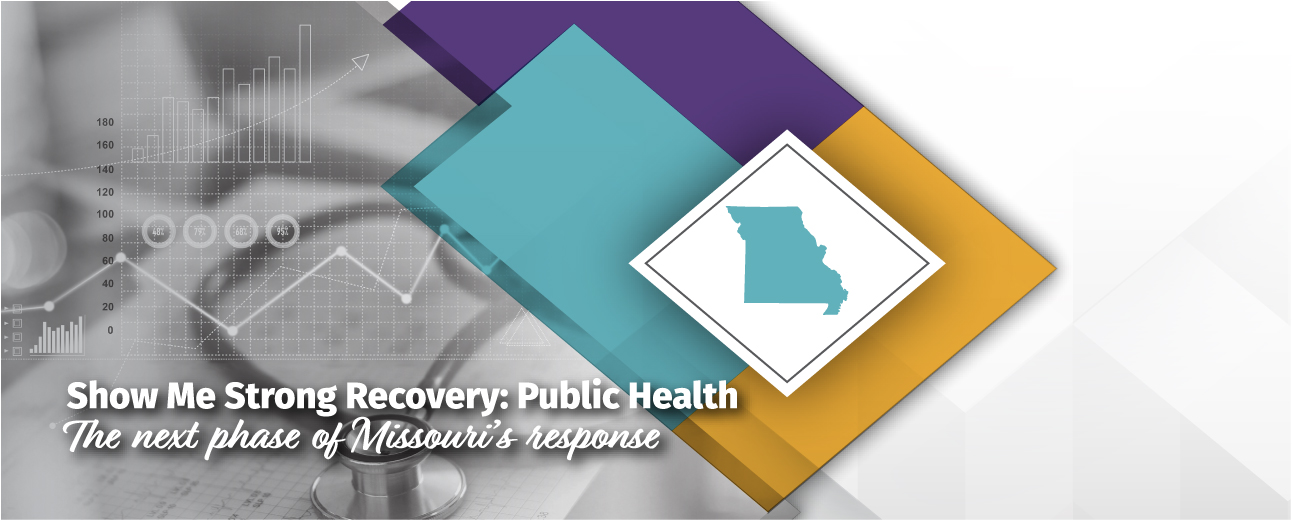 On April 1, 2022, Missouri began recognizing COVID-19 as endemic in our state. Endemic does not mean the end of COVID-19. In public health, the term endemic refers to the constant presence of a disease within a population or geographic area.
Over the last two years in Missouri's emergency response, we expanded capabilities in areas of PPE, testing, vaccinations, hospital capacity, data collection and treatments for COVID-19 that allows us to move to our next phase of recovery.
Show Me Strong Recovery: Public Health
Interactive, printable booklet capturing Missouri's COVID-19 response
Missouri's COVID-19 response timeline

The next phase of Missouri's COVID-19 response
What's next for our state?
COVID-19 Resources
COVID-19 Dashboard
We will use the metrics below to ensure the availability of the data and information needed to monitor COVID-19 trends, and promptly identify and respond to emerging concerns.
COVID-19 Partner Resources