ShowMeVax Information for Health Care Providers
What is ShowMeVax?
ShowMeVax is specifically geared towards use by: physicians, nurses, pharmacists and other health care professionals who administer vaccines, as well as schools and child care facilities to ensure compliance with RSMO 210.003 and RSMO 167.181 which require that children who attend schools and day care facilities or preschools be adequately immunized against vaccine-preventable diseases. Use of ShowMeVax will help ensure that all Missouri citizens are adequately protected against vaccine-preventable diseases. To take advantage of this valuable resource, follow the steps below or contact the Bureau of Immunization Assessment and Assurance (BIAA) today at 877.813.0933 or showmevaxsupport@health.mo.gov.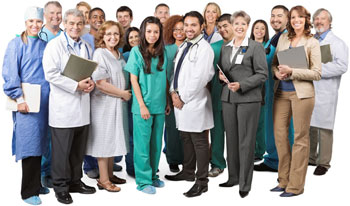 Benefits of ShowMeVax
Missouri's free immunization registry, ShowMeVax, offers a one-stop shop for tracking patient's immunization history (from any participating Missouri provider), status and allows monitoring of vaccine inventory. ShowMeVax is easy to use and requires no new software. In fact, over 3,100 health care providers at over 550 clinics and other facilities have used ShowMeVax to record more than 34 million immunizations. Each day more and more health care providers and hospitals are utilizing ShowMeVax to assure complete immunization histories for their patients. After completing the approval process, ShowMeVax may be accessed using a computer. ShowMeVax can also interface with existing electronic health record (EMR/EHR) systems. If you have an EMR/EHR you may be eligible for meaningful use incentive payments from the Centers for Medicare & Medicaid Services (CMS).
Additional Benefits of ShowMeVax
contains every birth dose of hepatitis B vaccine since 2010.
ensures that all children, adults and staff are up-to-date on their immunizations using the Advisory Committee on Immunization Practices' (ACIP) recommendations.
is confidential, secure and easy-to-use at anytime.
centralizes storage of required information for vaccine administration such as service date, name of administering staff, manufacturer, lot number and National Drug Code (NDC).
tracks and maintains private and Vaccines for Children (VFC) vaccine inventory to eliminate vaccine wastage and keep costs down.
provides vaccine coverage reports which help providers prepare for VFC program site visits.
assists health care providers to retrieve patient immunization records in cases of natural disasters.
does not require new software or technology.
How to Sign Up
Determine the method you prefer to use:

ShowMeVax Web Application -
Requires Internet Explorer on Windows. Other browsers are not officially supported, but may work. See System Requirements on the Silverlight installation page at http://go.microsoft.com/fwlink/?LinkId=128526 .

OR

Your certified electronic health record or electronic medical record (EHR/EMR) system via HL7 messaging. Contact your IT department or EHR/EMR vendor and visit: ShowMeVax HL7 Implementation Guide. Use of your EHR/EMR system with ShowMeVax may entitle eligible providers to Medicare and Medicaid EHR Incentive Programs. You may wish to also sign up for the ShowMeVax web application if you want to see patient immunization records using Internet Explorer.
Contact the Bureau of Immunization Assessment and Assurance (BIAA) at 877.813.0933 or email showmevaxsupport@health.mo.gov to request access.


BIAA will e-mail the Memorandum of Agreement (MOA) for the facility if one is not already on file, to complete and return.


Submit the signed MOA via:

Email to showmevaxsupport@health.mo.gov
Fax to 573.526.0238
Mail to:
Missouri Department of Health and Senior Services
Bureau of Immunization Assessment and Assurance
PO Box 570
Jefferson City, MO 65102-0570



Once the Memorandum of Agreement has been approved by BIAA, an email will be sent in 10-14 business days to the facility's contact person with the Automated Security Access Processing (ASAP) instructions.
Each user must complete Modules 1 and 2 of the ShowMeVax Online Trainings located at www.showmevaxu.com. These modules will take approximately 1½ hours to complete. Upon completion of these required training modules, BIAA will receive a confirmation of completion.
After the training has been completed, each ShowMeVax user at the facility must establish an online ASAP Profile and submit a request for ShowMeVax access through ASAP. You will receive ShowMeVax login credentials via email within 10-14 business days.