Public Health Response Unit
Public Health Response Unit Calendar
No requests scheduled at this time
Public Health Response Unit Request Form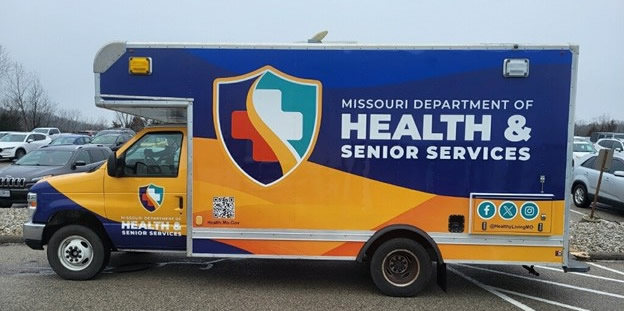 The Public Health Response Unit (PHRU) is an asset you can reserve for your immunization or other public health events. It is a multi-functional unit and can be used for:
Communication Center – wireless capacity for computer access, 7 tables and chairs for users
Clinic – two exam rooms, waiting room and restroom with sample collection window.
Heating/Air Conditioning and water available (when temperature is above freezing)
If you have questions about use or functionality of the PHRU please note in the Comments section below. A member of the Bureau of Immunizations staff team will be contacting you regarding your request.