Child and Adult Care Food Program
The Child and Adult Care Food Program (CACFP) assures that nutritious meals and snacks are served to children and eligible adults enrolled in child care centers, family child care homes, after school programs, emergency shelters, and adult day care programs by providing reimbursement for meals that meet minimum nutritional standards.
CACFP requires that well-balanced meals are served and good eating habits are taught. The program also provides training and technical assistance on nutrition, food service operations, program management, nutrition education and recordkeeping.
CACFP is administered by the Missouri Department of Health and Senior Services (DHSS) and funded by the U.S. Department of Agriculture.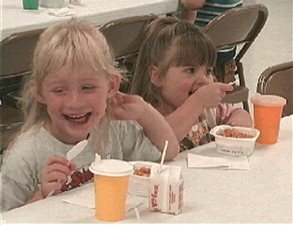 Training
Links to Important Information
CACFP Crediting Handbook
The Crediting Handbook is currently being revised by USDA and will be posted when available
The Crediting Handbook for the Child and Adult Care Food Program is designed by the USDA to be a companion to the Food Buying Guide. This handbook is a source to help determine creditable foods allowed in CACFP. The list of creditable and non-creditable foods in this publication is not all-inclusive. This publication includes only those foods that are commonly served in child care programs and foods USDA has received inquiries about or has noted as being credited incorrectly.