Farm to Early Care and Education (ECE)
2022 Missouri Crunch Participants enjoy local apples, popcorn and watermelon!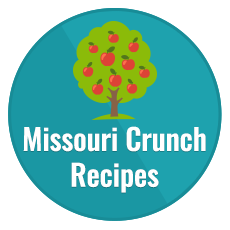 Growing with MO Harvest of the Season is a Missouri Farm to ECE program offering resources and training for all types of early care and education settings. The goal is to educate children and the adults in their lives about local foods, especially fresh fruits and vegetables. The program highlights the seasonal availability of Missouri fruits and vegetables.
The Growing with MO (GWM) Toolkit highlights the following Farm to ECE strategies:
Integrating Farm to ECE in the Classroom
Field trips
Gardening with young children
Taste-tests