Osteoporosis

Osteoporosis is often described as a childhood disease that shows itself in old age. However, osteoporosis is not part of the normal aging process. The word osteoporosis means porous bone. The bone is so thin that it breaks.
Osteoporosis is also known as a silent disease, because symptoms are usually absent until a break occurs. Breaks are usually in the hip, spine or wrist, though any bone can be affected.
In Missouri, the National Osteoporosis Foundation expects that 61,300 men and 200,400 women age 50 and over will have osteoporosis.
Life Savers - Programs For You!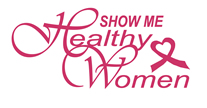 WISEWOMAN
Get access to health screenings and lifestyle education that can reduce the risk of heart disease and stroke.