Heart Disease
Each year, heart disease accounts for more than 15,000 deaths in Missouri making it the leading cause of death in the state. The term heart disease includes several more specific heart conditions. The most common heart disease in the U.S. is coronary heart which occurs when the coronary arteries, which supply blood to the heart, become hardened and narrowed due to buildup of plaque. Plaque may also rupture and cause blood clots that block arteries. Coronary heart disease can lead to a heart attack.
Life Savers - Programs For You!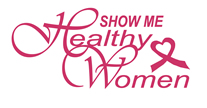 WISEWOMAN
Get access to health screenings and lifestyle education that can reduce the risk of heart disease and stroke.