Cholesterol

High blood cholesterol is one of the major risk factors for heart disease, the number-one killer in Missouri. Lowering your cholesterol can decrease your risk of having a heart attack or dying from heart disease.

Cholesterol is a fat-like substance found in your body. Your body needs cholesterol to function normally, but when there is too much cholesterol, it is deposited in your arteries, including those in the heart. This can lead to narrowing of the arteries and to heart disease.
Adults over the age of 20 should have a blood test at least every five years to monitor their cholesterol levels.
Assessments
Is high cholesterol and plaque buildup putting your health at risk?
Begin your personalized cholesterol health assessment.
Life Savers - Programs For You!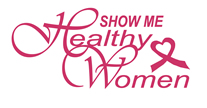 WISEWOMAN
Get access to health screenings and lifestyle education that can reduce the risk of heart disease and stroke.