Arthritis

The term arthritis is used to describe more than 100 kinds of diseases and conditions. Arthritis often attacks the joints and can develop suddenly or gradually.
Arthritis can cause kidney disease, blindness, and early death. Arthritis causes pain, stiffness, and swelling of joints and tissues.
Common kinds of arthritis are osteoarthritis, rheumatoid arthritis, fibromyalgia, gout, ankylosing spondylitis, juvenile arthritis, systemic lupus erythematosus (also known as Lupus or SLE), and scleroderma. To view information on these kinds of arthritis go to http://www.arthritis.org/about-arthritis/types/.
Life Savers - Programs For You!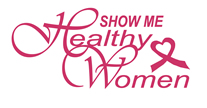 WISEWOMAN
Get access to health screenings and lifestyle education that can reduce the risk of heart disease and stroke.