Infant Mortality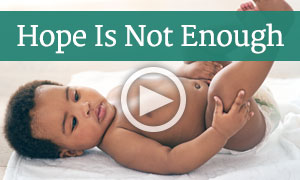 Infant mortality is the death of a baby before his or her first birthday. The infant mortality rate is the number of deaths that occur for every 1,000 live births. This rate is often used as an indicator to measure the health and well-being of a community, because factors affecting the health of entire populations can also impact the mortality rates of infants. There are significant differences in infant mortality by race and ethnicity, for example, black infants are more than twice as likely to die as white infants.
Watch this video to see the impact infant mortality has on our Missouri communities. Video by Pamela Xaverius, PhD, Associate Professor of Epidemiology, St. Louis University.
Causes
The top five causes of infant mortality include:
Birth defects
Preterm birth (birth before 37 weeks gestation) and low birth weight
Maternal complications of pregnancy
Injuries (e.g., suffocation)
What Can Be Done?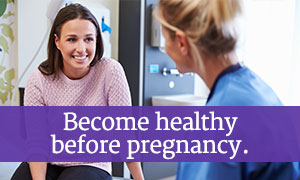 Pregnancy outcomes are influenced by a woman's health before she becomes pregnant. Preconception health focuses on actions women can take before and between pregnancies to increase their chances of having a healthy baby. Important steps women can take to improve their preconception health include:
Taking 400 micrograms of folic acid daily to prevent up to 70% of serious birth defects.
Achieving and maintaining a healthy diet and weight.
Being regularly physically active.
Quitting tobacco use and avoiding exposure to secondhand smoke and harmful chemicals.
Talking to their health care provider about screening and proper management of chronic diseases, including depression.
Talking with their health care provider about taking any medications.
Visiting their health care provider at the recommended scheduled time periods for important exams, screenings, and vaccinations and discussing if or when they are considering becoming pregnant.
Using effective contraception correctly and consistently if they are sexually active, but are not planning to become pregnant.
Getting help for intimate partner violence.
Learning about their family history and how this may affect their risks.
Seeking genetic counseling if appropriate.