Adolescent and Teen Health
Adolescence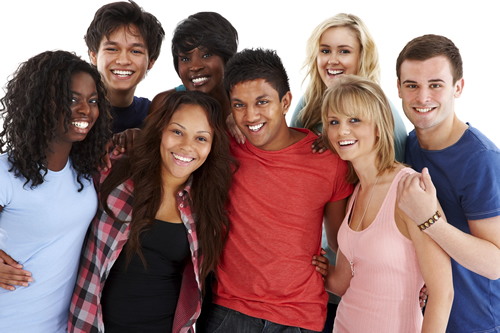 The transition from childhood to adulthood is one of the most dynamic stages of human development. It is a time of marked physical, emotional, and intellectual changes, as well as changes in social roles, relationships and expectations.
Adolescents are not just teenagers. Adolescents and young adults include 10-24 year olds in three developmental stages: early adolescence (10-14 years of age), middle adolescence (15-17 years of age), late adolescence and young adulthood (18-24 years of age).
Importance of Good Health during Adolescence
Good health (physical, emotional, social, and spiritual) enables young people to make the most of their teenage years.
Some adolescents' unsafe choices or vulnerable situations can have immediate, life-threatening, and costly consequences.
Being healthy in adolescence provides the foundation for adult health status. Life-long patterns of healthy behaviors are established at this time.
Unhealthy adolescent behaviors can become long-term risk factors for chronic health conditions in adulthood.
Mixed messages and expectations from adults and the media regarding adolescent independence, responsibilities, and sexuality make it all the more important to help guide youth as they grapple with life's new complexities
Factors that Influence Adolescent Health
There is not one single solution to address the complexity of health issues during adolescence. The health of a young person is shaped by:
Parents and families
Peers
Neighbors and communities
Schools
Employers
Social norms (both perceived and actual)
Community organizations
Faith communities
Health care systems
Media
Government, policies and laws
Adolescent Health and Positive Youth Development
Adolescent health and youth development go hand-in-hand. Youth who successfully engage in the developmental tasks of adolescence, with the help of families and communities, are more likely to choose health-promoting behaviors. The DHSS believes in a positive youth development approach when working with youth; watch the video below for more information about Positive youth Development.
View the pdf version or the powerpoint version.
The Adolescent Health Program utilizes a positive youth development approach in their work with and for young people. For more information on how to incorporate the positive youth development approach in your work with youth visit: