Rabies Awareness Toolkit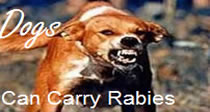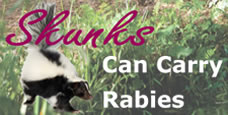 Rabies Awareness Toolkit
The warm weather means that we're entering the time of year when we see a rise in the number of people bitten by wild and domestic animals. Use the toolkit resources above to outfit your community with rabies awareness materials. Rabies is a disease of mammals, which is 100% fatal in humans if untreated, and is transmitted primarily through saliva from animal bites.
This toolkit includes posters, brochures, web links, and other useful free materials. These materials can help your community learn the importance of vaccinating pets, avoiding wild animals such as skunks and bats, and when to seek medical attention if you're bitten or scratched by an animal.
For more information, contact the Office of Veterinary Public Health at 573-526-4780.