Holiday Celebrations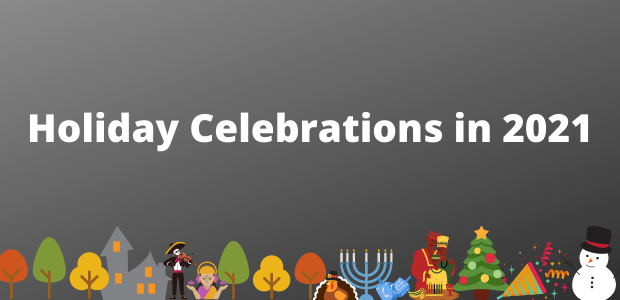 As many people in Missouri begin to plan for fall and winter holiday celebrations, DHSS would like to remind Missourians of the following considerations from the CDC to help protect individuals and their families, friends, and communities from COVID-19. These considerations are meant to supplement, not replace, any local health and safety laws, rules, and regulations with which holiday gatherings must comply. When planning to host a holiday celebration, you should assess current COVID-19 levels in your community to determine whether to postpone, cancel, or limit the number of attendees.
Virus spread risk at holiday celebrations
Celebrating virtually or with members of your own household poses low risk for spread. In-person gatherings pose varying levels of risk. Event organizers and attendees should consider the risk of virus spread based on event size and use of mitigation strategies, as outlined in the CDC Considerations for Events and Gatherings. There are several factors that contribute to the risk of getting infected or infecting others with the virus that causes COVID-19 at a holiday celebration. In combination, these factors will create various amounts of risk, so it is important to consider them individually and together:
People who should not attend in-person holiday celebrations
People with or exposed to COVID-19

Do not host or participate in any in-person festivities if you or anyone in your household

People at increased risk for severe illness

If you are at increased risk of severe illness from COVID-19, or live or work with someone at increased risk of severe illness, you should

Avoid in-person gatherings with people who do not live in your household.
Avoid larger gatherings and consider attending activities that pose lower risk (as described throughout this page) if you decide to attend an in-person gathering with people who do not live in your household.
General considerations for fall and winter holidays
Fall and winter celebrations, such as Rosh Hashanah, Yom Kippur, Halloween, Dia de los Muertos, Navratri, Diwali, Thanksgiving, Dia de la Virgen de Guadalupe, Hanukkah, Kwanzaa, Christmas, and New Year's, typically include large gatherings of families and friends, crowded parties, and travel that may put people at increased risk for COVID-19.
For additional guidance related to specific holiday celebrations, visit the CDC Holiday Guidance page.