Missouri Statewide HIV Prevention Community Planning Process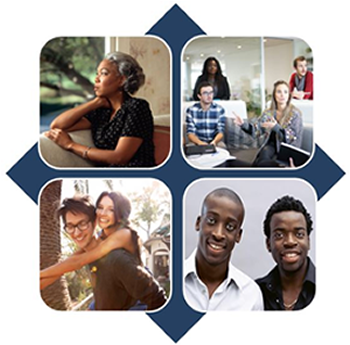 The statewide community planning process is a partnership between HIV-affected communities and the Department of Health and Senior Services. According to the newly revised CDC guidance on community planning; they expect HIV prevention community planning to improve HIV prevention programs by strengthening the scientific basis, community relevance, and population- or risk-based focus of HIV prevention interventions in each project area. The basic intent of the process is three-fold: to increase meaningful community involvement in prevention planning, to improve the scientific basis of program decisions, and to target resources to those communities at highest risk for HIV transmission/acquisition. The CDC remains committed to supporting the HIV prevention community planning process.
The statewide community planning group (CPG) is one of the primary means to ensure that HIV programming will have broad community input, overview and endorsement. To enable this process to be accomplished, the following activities are implemented:
Recruitment to the statewide CPG follows the principles of PIR
An annual membership survey is conducted to verify PIR and identify gaps in membership which will be utilized when recruiting new members.
The statewide community planning group is made up of elected regional reps and at large members who represent the specific prioritized populations. A gallery of non-voting experts in areas such as behavioral science, epidemiology, governmental representatives, and minority health are available to further assist in the planning process.
A new member orientation is provided on a quarterly basis so that all members in the process are empowered to participate fully, mechanisms are currently in place within the community planning process to address conflict of interest and dispute resolution (see appendix ..for the forms)
The community planning process is governed by a written set of by-laws that have been created and approved by the statewide CPG body. In order that meetings are conducted in an effective and orderly manner, Roberts rules of order are utilized as well as operating procedures (see appendix)
Through a process of planning and grant application review the statewide CPG exercises its duty to assure that a comprehensive, targeted and effective HIV Prevention Plan is created and submitted and used to provide effective interventions and strategies to serve the most at risk populations. This procedure follows the following sequence: A review committee is selected, the application and plan are sent out to the review team, the team reviews and then makes official recommendations to the statewide CPG for concurrence with simple majority.