Missouri Hepatitis C Elimination Plan – Show Me the Cure!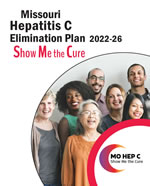 The MO HEPC, Show Me the Cure plan is here! We are excited to share the first Missouri Hepatitis C Elimination Plan. We hope that you will take the opportunity to read through it. If you have any questions or feedback please email hepatitis@health.mo.gov.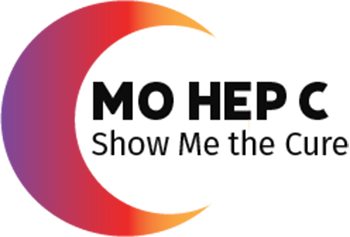 About the plan:
The Missouri Department of Health and Senior Service, Viral Hepatitis Prevention Program (VHPP) receives a grant from the Centers for Disease Control and Prevention to provide education and awareness for viral hepatitis. As part of this grant a hepatitis elimination plan is required. The plan is expected to be complete in May 2022.
Vision:
Increase access to hepatitis C prevention, testing, and treatment for all Missouri citizens.
Mission:
Create a plan to eliminate hepatitis C in Missouri by ensuring universal testing, improving health care outcomes for people living with hepatitis C, and preventing new infections.
Missouri Hepatitis C Elimination Planning Committee
Bureau of HIV, STD, and Hepatitis, Missouri Department of Health and Senior Services (DHSS)
Alicia Jenkins, MSA, Bureau Chief
Tara McKinney, Viral Hepatitis Director
Cassia Lawrence, Viral Hepatitis Prevention Coordinator
Members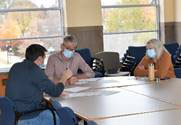 Dean Andersen, Missouri Telehealth Network & Show-Me ECHO
Tricia Cregger, Missouri Perinatal Hep B Program, DHSS
Heather Davenport, Missouri State Public Health Lab
LaToya Duckworth, Missouri Department of Corrections
Michael Gendernalik, Washington University, St. Louis – Project ARK
Kortney Gentner, Opioid Response Program, Missouri Department of Mental Health
Johny Gonzalez, KC Care Health Center
Marietta Hagan, CoxHealth
Brooke Jarchow, Clay County Public Health Center
Claudia Jones, City of St. Louis Department of Health
Staci Lockhart, Abbvie
Nicole Massey, AIDS Project of the Ozarks
Rachel Melson, DNP, FNP-C, Swope Health
Cindy McDannold, Missouri Primary Care Association
Joshua Moore, PharmD, MO HealthNet
Kevin Sanders, St. Louis County Health Department
Randy Schillers, Missouri State Public Health Lab, DHSS
Christine Sewell, Hep C Alliance
Julia Siebert, St. Louis County Health Department
Jason Stallings, MD, KC Care Health Center
Blair Thedinger, MD, KC Care Health Center
Natalie Torres-Negrón, City of St. Louis Department of Health
Melissa VanDyne, Missouri Rural Health Association
Neann Wedgeworth, Harm Reduction Program, DHSS
Cole Whetstine, RN, KC Care Health Care
Jasmin Wright, Epidemiology and Public Health Practice, DHSS