Task Force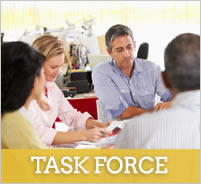 In 2017, the Missouri Department of Health and Senior Services (DHSS) launched a Bed Bug Task Force in the Bootheel region of the state.
The mission of the Bed Bug Task force is to examine the role that community stakeholders play in bed bug education, prevention, and remediation. Members of the Task Force are determining what the various stakeholders are already doing about bed bugs, what needs to be done in the future, and how stakeholders can work together to better address the problem in Missouri.

The Bed Bug Task Force includes members from DHSS, local public health departments, hospital staff, and representatives from the local city offices, schools, and housing authorities. There are more than 20 active members on the Task Force.