SAFE-CARE Network
Sexual Assault Forensic Exam-Child Abuse Resource and Education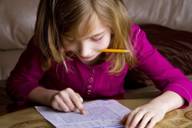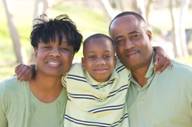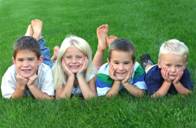 The SAFE-CARE (Sexual Assault Forensic Examination-Child Abuse Resource and Education) Network was founded in 1989. The Network provides statewide training to physicians, nurse practitioners and physician assistants in the medical evaluation of alleged victims of child sexual abuse, physical abuse, and neglect. In turn, Network members provide community and professional education regarding child maltreatment.
The primary objective of the SAFE-CARE Network is to provide comprehensive, state-of-the-art medical evaluations to children who may have been abused or neglected. The Network includes pediatricians, family practice physicians, nurse practitioners and physician assistants. Members encompass a wide range of experience, from urban to rural, small private practice to large children's hospitals. Each plays a valuable role in providing a coordinated multidisciplinary response to child maltreatment in Missouri.
The Missouri Department of Health and Senior Services administers the SAFE-CARE program and provides oversight. The SAFE-CARE Advisory Council provides guidance regarding services, education, networking, quality assurance, and consultation. Advisory Council members include professionals from nursing, medicine, social work, and child advocacy centers.
Requirements for New SAFE-CARE Provider Applicants:
Physician (MD or DO), Nurse Practitioner or Physician Assistant;
Current Missouri license without restrictions;
Successful completion of SAFE-CARE Network background screening; and
Successful completion of SAFE-CARE Medical Provider Training