Birth to 4 Months - Newborn Tests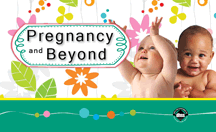 In Missouri, state law requires that all newborns be screened for five conditions that, if left untreated, can result in either mental retardation or death. It is important that if you are contacted by the baby's health care provider and asked to bring your baby back for either a repeat newborn screen or a confirmatory test, that you do so. Do not delay, as it is very important to the health of your baby. If a baby is diagnosed as being positive, early treatment can allow the baby to grow and develop normally.
For more information, visit the Newborn Screening web page.