All Ages - Childcare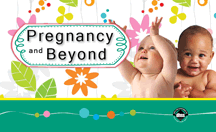 Choosing a caregiver or childcare facility is an important decision. You have the right to ask the caregivers specific questions and to personally see the home or child care facility before you trust your baby to their care. It's a good idea to visit more than one childcare facility and to compare the advantages of each. Look for a person or staff who are experienced, who like babies, and who have warm friendly personalities.
The following questions should be answered to your satisfaction:
Is the caregiver regulated by the Missouri Department of Health and Senior Services?
Regulated child care facilities, such as licensed child care homes and centers, child care facilities operated by religious organizations, and nursery schools, must meet certain health and safety standards. These facilities receive regular inspections, including fire safety and sanitation inspections, to ensure they meet these standards. Records are maintained on all regulated childcare facilities and are available for public review by appointment in the department's district offices. A list of regulated childcare facilities in your area can be obtained from your local Resource and Referral agency. These agencies assist families in obtaining appropriate childcare for their children. Call 1-800-200-9017 for the office nearest you.
How many infants under 2 years of age are in the home/center?
There should be at least one caregiver for every four infants under the age of two in the childcare facility. The number of caregivers for the number of infants in a child care home depends on the overall group size. The number of children under age 2 that a childcare facility is authorized to care for will be printed on the license. The license should be posted so parents can see it.
How are emergencies handled?
It is recommended, but not required for licensing, that caregivers have first aid training and a written emergency plan that covers what to do in case of fire, serious illness, injury, or poisoning.
How will the infant be cared for during the day?
Discuss your baby's feeding routine with the caregiver. Find out about scheduled time for play, rest, feeding, and other activities.
Is the caregiver's home/center safe and clean?
The caregiver should have the proper equipment and furniture for babies. Check for safe cribs and playpens, high chairs, sinks for washing hands after changing diapers, and toys that are safe and appropriate for your baby's age. Also discuss the baby's sleeping routine with the caregiver, including how the baby sleeps. It is recommended that babies less than one year of age sleep on their backs.