Missouri Fish Advisory

Annually, the Missouri Department of Health and Senior Services (DHSS) works with the Missouri Department of Conservation and other agencies to evaluate the amount of contaminants in Missouri sport-caught fish. DHSS then determines whether or not there are any health risks associated with eating fish from Missouri water bodies. All fish contain some small amount of chemical contaminants. In most instances and for most people, the health benefits of eating fish outweigh the potential health risks from contaminants. However, there are occasions when DHSS has determined that limited or even no consumption of fish is appropriate for some people.
Each year DHSS creates a fish consumption advisory discussing those findings and informing individuals of any potential health risks associated with eating certain Missouri sport-caught fish. The Fish Advisory provides advice on the amount of fish to safely eat and encourages individuals to eat a healthy diet that includes fish. Fish is a good source of high-quality protein and essential nutrients that contribute to a healthy diet. Fish is low in cholesterol, and some types of fish have omega-3 fatty acids that are essential for the development of the nervous system and may be beneficial in reducing heart disease.
Because children are particularly sensitive to some contaminants, DHSS makes special recommendations for sensitive populations, which include pregnant women, women of childbearing age, nursing mothers and children under 13 years old. Other recommendations are made for everyone.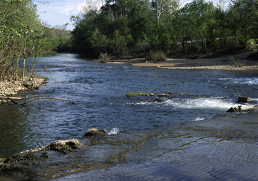 To minimize the amount of contaminants in fish you eat, DHSS recommends that you fillet your fish, remove the skin and trim away fatty portions. The meal advice in the summary table is based on this preparation technique. Generally, DHSS recommends eating smaller, legal size fish that have not lived as long and have not had time to accumulate as much contaminants in their bodies. The complete Fish Advisory provides further details on specific contaminants and on cleaning, cooking and other preparation techniques to minimize contaminants.