Caregivers in Missouri
2017 - The Year of the Caregiver in Missouri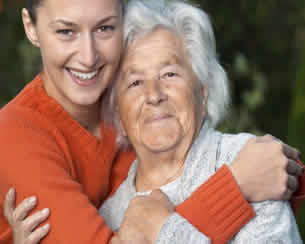 Do you know someone who puts their life on hold to care for an ill family member or friend? If so, the Department of Health and Senior Services invites you to nominate that person for Caregiver of the Year. 
The department will feature a story and photo of an unpaid caregiver each month. By December, an overall Caregiver of the Year will be selected. Please click here for the nomination form.  Please complete it and the photo release form. Send both forms, along with a digital photo of the caregiver, to Becca.Coffelt@health.mo.gov
March is Developmental Disabilities Awareness Month!
52 million caregivers provide care to adults (aged 18+) with a disability or illness. Families are still the primary caregivers for adults with developmental disabilities and are aging themselves. Approximately, 76% of individuals with developmental disabilities live at home and in 25% of these homes, the family caregiver was over age 60.
- Family Caregiver Alliance - 2012
Resources