Older Americans Month 2017
Let's Celebrate Older Americans Month by Recognizing Some Older Missourians Who Show Us What it Means to Age Out Loud! Here are some of their stories...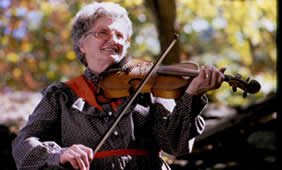 Violet Hensley - At 100, Violet Hensley still plays a mean fiddle. You can hear her in Silver Dollar City in Branson, where she has played and crafted fiddles for the past 50 years. Her famed fiddle playing is also known around the world. Read more about Violet's Story
Dottie Gray runs a 5K almost every weekend, even though she lives in a retirement home. "When I was getting up to 90, I thought, 'Well, I'll race until I'm 90.'" That didn't happen: Gray turns 91 in June and she is still running strong. Read more about Dottie's Story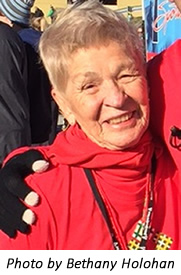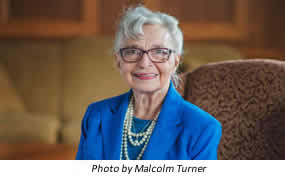 Norma Scott - At age 86 Beatrice Normadine Scott accomplished the number one goal on her bucket list and became a college graduate. This is quite an accomplishment for someone who did not finish the 10th grade and overcame many obstacles in life. Read more about Norma's Story
Contact your local Area Agency on Aging to find out what they are doing to celebrate Older Americans Month.
Click here If you would like more information on Older Americans Month