Organ/Tissue Donation and Registry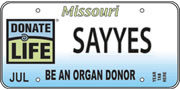 Get the conversation started about
organ and tissue donation with a
"Be A Donor" specialty license plate!
Get yours...
---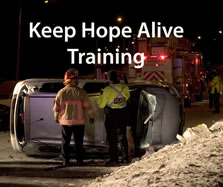 Help ensure your life-saving decision is fulfilled:
Make a decision about organ and tissue donation.
Join the Missouri organ and tissue donor registry.
Inform your family, friends, faith leader, and physician of your decision.
Complete the back of your driver's license with a permanent marker.
Did you know that you can choose to have your donation designated for transplant therapy, research, etc.? You can also add restrictions if you want, i.e., skin, heart valves, etc. Update your profile today.
Registry Numbers
Missouri Registry Total: 3,355,327 (1.30.15)
National Waitlist Totals: 123,389 (1.12.15)
Kidney: 1,139 - MO Waitlist (12.31.14)
Kidney/Pancreas: 20 - MO Waitlist (12.31.14)
Pancreas: 6 - MO Waitlist (12.31.14)
Liver: 208 - MO Waitlist (12.31.14)
Heart: 76 - MO Waitlist (12.31.14)
Lung: 31 - MO Waitlist (12.31.14)
Heart/Lung: 2 - MO Waitlist (12.31.14)
Intestine: 4 - MO Waitlist (12.31.14)
Any Organ: 1,525 - MO Waitlist (12.31.14)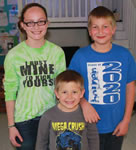 Fifth grader holds fundraiser

Matt Barker, a fifth grader at Holden Elementary in Holden, Mo., wanted to do something special for National Donate Life Month, April 2012…

Full Story - More Stories