What's New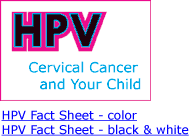 ShowMeVax Information
Immunization Intervention MICA Topic – Intervention MICA (Missouri Information for Community Assessment) provides information on how to identify and develop evidence-based interventions to address priority health concerns, including immunizations.
The bureau has a variety of immunization literature available at no charge! To order the materials please fill out the order form and fax it to 573-751-1574. The current literature list and order form can be found by clicking here.
Are you a Healthy Cat?