Talking is Teaching
Talking is Teaching: Talk, Read, Sing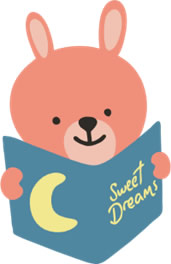 "Talking is Teaching: Talk, Read, Sing" is a public awareness and action campaign that empowers parents and caregivers with fun and easy ways to improve their child's learning. Research shows that talking, reading, and singing with a child every day from birth builds their brain as well as important language, math, reading, and social-emotional skills.
"Talking is Teaching: Talk, Read, Sing" helps parents recognize that they have the power to boost their children's early brain and vocabulary development through simple, everyday actions such as describing things they see while walking outside, singing songs together during bath time, or walking through the grocery store.
Parents naturally talk to their children about the things they do and see each day. Families should be encouraged to keep doing it and do it more in whatever language they feel comfortable speaking at home. The more conversations, songs, and stories that are shared during everyday moments together, the more a child is prepared to succeed in school and in life!
Resources available to use with families:
"Talking is Teaching: Talk, Read, Sing" is an expansion of the language component of the WIC Developmental Milestones program. Visit talkingisteaching.org for more information on the national campaign.
For more information email nutritionservices@health.mo.gov.