From 18 to 24 Months - Safety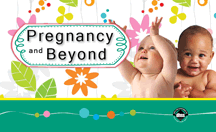 Your child is active, curious, and eager to explore. He can walk, run, jump, climb, get into, onto, under, and around more than ever before. Furniture that a child might try to climb should not be placed in front of windows, and windows above the first floor should have window guards.
He spends more time in outdoor play and activity. As his activity and ability to move around quickly increase, so do the risks and hazards of accidental injury. Keep cords away from toddler and crib
Parents may overestimate his ability to recognize and avoid dangerous situations. Or they may underestimate how fragile and vulnerable he is, and how quickly he can get into trouble. Parents still need to provide adequate protection and supervision.
Poisoning
Children at this age are at risk for poisoning by household products. Keep medicines in locked cabinets and household products in your home, garage, etc. up and away, safely out of his sight and reach. Keep the poison control number by the phone: 1-800-366-8888.
Water Safety
A child can quickly drown if left unattended for only a minute or two. Don't assume that the amount of water is too little or too shallow to be dangerous. Small children have drowned in only a few inches of water in bathtubs, buckets, water pails, toilets, and wading pools. A fence, gate, wall or other barrier do not always ensure protection. The only safe solution is supervision. Never leave your small child unattended in or near water. If you must leave, take the child with you. Test bath water temperature before putting your child in.
Neighborhood Safety
The residential neighborhood is full of fun and discovery for the toddler. The danger here is from the motor vehicles that travel up and down the street, pull in and out of driveways, and park and pull away from curbs. Toddlers are also at risk in garages and driveways by vehicles backing out. The small child should not play in this dangerous environment. Adult supervision is the key to lowering the risk of injury and the best way to protect your child from harm. Never allow your child to play unattended.
Play Equipment Safety
Play equipment provides great fun, but swings, slides, climbers, teeter-totters, merry-go-rounds, and trampolines present real dangers for the small child. Public and home play equipment are often designed for older children-not for the toddler. Left unsupervised, the toddler may try to imitate the "big kids". The result can be serious injuries to the head and spinal cord, even strangulation. Once again, the only adequate prevention is adult supervision.
Never allow your child to play unattended on playground equipment. Your child's safety depends on you.
Child Abuse
Sometimes adults, or other children, can mistreat or abuse a child. The abuser may be a stranger, or it may be someone who you or your child know. Educate yourself about behavior signs from your child that he has been victimized. If you suspect abuse, seek help and support. Call the Parental Stress Helpline at 1-800-367-2543.