Summer Food Service Program
Online Application Instructions
Online Claiming Instructions
The mobile-friendly map for Missouri's Summer Food Service Program is now available. The mobile-friendly map will make the task of finding nearby SFSP sites on your mobile device much more convenient. Whether the device is an iPad, iPhone, Android, BlackBerry or Windows phone or tablet, if the mobile device has access to the internet or mobile network, it will have access to this easy to use map. On your device you can access this map by going to https://ogi.oa.mo.gov/DHSS/summerFood_mobile/index.html. For your convenience this link is also located on Missouri's SFSP page.
NEW! USDA Farm to School Grants
Registration Deadline Extended
You're Invited!
2016 Summer Food Service Program Roundtable Meetings
Missouri Department of Health and Senior Services Bureau of Community Food and Nutrition Assistance is conducting Roundtable meetings for SFSP Sponsors and Community Partners. Please mark your calendars and plan to attend.
We look forward to seeing you there!
September 22nd
Hilton Garden Inn
10 AM - 2 PM
19677 E. Jackson Drive
Independence
September 27th
The Lodge of Four Seasons
10 AM - 2 PM
315 Four Seasons Drive
Lake Ozark
September 28th
University Plaza Hotel
10 AM - 2 PM
S. John Q. Hammons Pkwy.
Springfield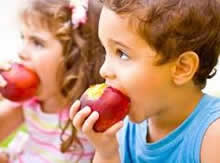 Please RSVP by August 29th to: Leslie.Rumans@health.mo.gov
September 30th
Renaissance St. Louis Airport
10 AM - 2 PM
9801 Natural Bridge Road
St. Louis
October 4th
Show Me Center
10 AM - 2 PM
1333 North Sprigg
Cape Girardeau
Topics for Discussion
SFSP Best Practices
Challenges and Barriers
Needed Changes
Community Partners
Year Round Programs
Training Resource
Effective Immediately - MOCACFP Online Training System is UNAVAILABLE
The MOCACFP Online Training System is temporarily closed to update the training modules and ensure the information provided is current and accurate. There will be NO ACCESS to Training Certificates and Records until the review is complete and the trainings are updated. We are sorry for any inconvenience this may cause.
The Summer Food Service Program (SFSP) helps assure that eligible populations have access to nutritious meals during the summer months. When school is not in session, SFSP provides reimbursement to community agencies offering the required continuum of meals. Eligible participants include: children 0 through 18 years of age whose family incomes are less than or equal to 185 percent of the Federal Poverty Guidelines; and to income-eligible adults over 18 years of age who have been determined by a state educational agency to have a disability and who participate in a school-based program for the disabled during the school year. SFSP contracts with schools and other community-based organizations to sponsor the local programs and provide meals that meet established guidelines. By increasing the nutrient intake of program participants, SFSP reduces their risk for health problems and enhances their learning capacities. The program also improves the quality of the summer programs offered in areas of economic need.
The SFSP is administered by the Missouri Department of Health and Senior Services and funded by the U.S. Department of Agriculture.
U.S. Department of Agriculture SFSP Newsletters
To become a SFSP sponsor follow the instructions in the application packet under Applications and Forms.