Frequently Asked Questions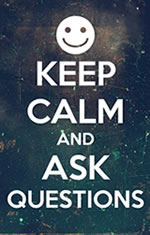 What is HIV?
What is AIDS?
What are CD4+ T cells?
How is HIV passed from one person to another?
How is HIV not spread?
How is the risk of HIV reduced?
Remember: You cannot look at someone and tell that they are infected with HIV, hepatitis C, or any other blood-borne pathogen.
Currently there is no vaccine to prevent HIV infection, nor is there a cure. With early identification, behavior modification, support, and medical treatment people living with HIV live longer and healthier.
What is HIV?
HIV stands for human immunodeficiency virus. It is the virus that can lead to acquired immunodeficiency syndrome, or AIDS. Unlike some other viruses, the human body cannot get rid of HIV. That means that once you have HIV, you have it for life.
What is AIDS?

Acquired Immunodeficiency Syndrome, or AIDS, is the stage of infection that occurs when your immune system is badly damaged and you become vulnerable to infections and infection-related cancers called opportunistic illnesses. When the number of your CD4 cells falls below 200 cells per cubic millimeter of blood (200 cells/mm3), you are considered to have progressed to AIDS. (Normal CD4 counts are between 500 and 1,600 cells/mm3.) You can also be diagnosed with AIDS if you develop one or more opportunistic illnesses, regardless of your CD4 count.
What are CD4+ T cells?
CD4+ T cells are a type of white blood cell that assists in protecting the body from various forms of infection. These specific white blood cells are responsible for fighting off infections. HIV targets and destroys these cells, causing a weakened immune system.
How is HIV passed from one person to another?
Only certain fluids--blood, semen, pre-seminal fluid, rectal fluids, vaginal fluids, and breast milk--from an HIV-infected person can transmit HIV. These fluids must come in contact with a mucous membrane or damaged tissue or be directly injected into the bloodstream (from a needle or syringe) for transmission to possibly occur. Mucous membranes can be found inside the rectum, the vagina, the opening of the penis, and the mouth.
In the United States, HIV is spread mainly by
Having sex with someone who has HIV. In general:

Anal sex is the highest-risk sexual behavior.
Vaginal sex is the second highest-risk sexual behavior.
Having multiple sex partners or having other sexually transmitted infections can increase the risk of infection through sex.

Sharing needles, syringes, rinse water, cotton, cookers or other equipment used to prepare injection drugs with someone who has HIV.
How is HIV not spread?
HIV is not spread through the air, and it does not live long outside the body.
HIV is not spread by day-to-day contact in the workplace, schools, or social settings. HIV is not spread through shaking hands, hugging, or a casual kiss. You cannot become infected from a toilet seat, a drinking fountain, a door knob, dishes, drinking glasses, food, cigarettes, pets, or insects.
HIV is not spread through saliva, and there is no documented case of transmission from an HIV-infected person spitting on another person. There is no risk of transmission from scratching because there is no transfer of body fluids between people.
There is no evidence of HIV transmission from mosquitoes or any other insects--even in areas where there are many cases of HIV and large populations of mosquitoes. Unlike diseases that are transmitted by insect bites, HIV does not reproduce (and does not survive) in insects.
How is the risk of HIV reduced?

Abstinence is the only way to be sure to prevent HIV infection.
Abstinence is refraining from vaginal, anal, or oral sex and avoiding drug and alcohol usage. Drugs and alcohol are included with abstinence for two reasons.
Injecting drugs and sharing needles is a primary route of HIV transmission by infected blood.
When a person is "high" or intoxicated he/she may engage in vaginal, anal or oral sexual activities that may put them at risk for HIV infection.
For those that choose not to abstain, there are several ways to reduce the risk of HIV infection. Some options are to:
limit your number of sexual partners. Having fewer partners means fewer possible exposures.
never share needles. This includes any use of needles that comes in contact with blood, such as those used while injecting illegal drugs or prescribed medication, tattooing, or body piercing. If you are about to receive a tattoo or body piercing, make sure that new sterile needles are being used.
use condoms correctly and consistently. For more detailed information about how to use condoms correctly, here are a few videos.
For even more ways to reduce your risk, please click here.
For those that may be exposed to body fluids containing HIV, such as health care workers, universal precautions reduce the risk of transmission.
Universal precautions refer to the activities that avoid contact with blood or bodily fluids containing blood.
Universal precautions include:
Wearing latex or nitrile gloves when coming into contact with blood, skin and mucous membrane cuts, or any open skin lesion.
Using gloves only for the care of one person, and then discarding the gloves.
Washing hands after discarding the gloves.
Properly disposing of contaminated materials exposed to blood, such as needles.