Information for Health Care Providers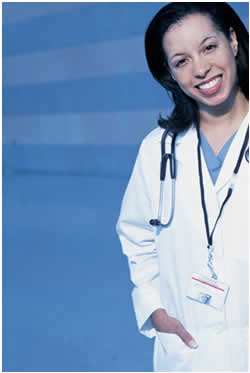 Welcome to the Missouri Healthcare Provider page!
This page provides key information to Healthcare Providers about the Missouri WIC Program.
Food Package Information: WIC food packages provide supplemental foods designed to meet the special nutritional needs of low-income pregnant, breastfeeding, non-breastfeeding postpartum women, infants and children up to five years of age who are at nutritional risk. WIC food packages and nutrition education are the chief means by which WIC affects the dietary quality and habits of participants.
The food packages also promote and support the establishment of successful, long-term breastfeeding, provide WIC participants with a wider variety of foods including fruits and vegetables and whole grains, and provide WIC State agencies greater flexibility in prescribing food packages to accommodate the cultural food preferences of WIC participants.
Overview of Missouri WIC Breastfeeding and Formula Information
Breastfeeding - Provides Breastfeeding information and Breastfeeding Food Package information for mom and baby.
Formula Information - Provides a brief description of different formulas provided by the Missouri WIC Program.
Medical Documentation - Links to the most current Medical Documentation Health Care Authorization Form (WIC 27 Form).
FAQ for HCP - Links to frequently asked questions.
Important information for health care providers:
A WIC Medical Documentation - Health Care Provider Authorization Form must be completed for participants who need special formulas. This form maybe completed electronically printed and the faxed or hand delivered to the LWP.
Only the Medical Documentation Health Care Provider Authorization Form (WIC-27 form) will be accepted for issuing medical formulas or milk substitutes.
Requests for special formulas written on physician scripts are no longer be accepted.
Other WIC Health Related Information NEW!
Letter to Physicians on Missouri adapting to use the (World Health Organization) WHO Charts (effective 11/1/12)
WHO Growth Charts
Report on the Use of World Health Organization and CDC Growth Charts for Children 0-59 Months in the United States

Please submit questions to nutritionservices@health.mo.gov.