Missouri Rural Health Champion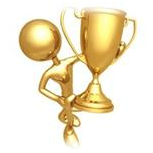 CONGRATULATIONS to Gwynn Caruthers, Registered Nurse, CHPN (Certified Hospice and Palliative Nurse) with Freeman Health System in Neosho, MO, for being voted Missouri's Rural Health Champion for 2015!
Ms. Caruthers has been a nurse for more than 30 years, and has worked in hospice and palliative care for the past 16 years. Palliative care, or end-of-life care, focuses on compassionate, specialized care that respects the patient's values and personal decisions.
Gwynn encourages people to talk with their loved ones and make a plan for end-of-life care – a process known as advance care planning. With proper planning and documentation, this process protects the rights of competent adults to legally guide their future medical care should they become unable to communicate with their healthcare team.
Gwynn has been called to a career that touches many people at the point when they need compassion the most, not only for the ill patient, but for the worried loved ones. To read her full nomination please click here.
Thank you Gwynn for all you do for your patients and congratulations on your well deserved award!